ORAL MAXILLOFACIAL SURGERY:-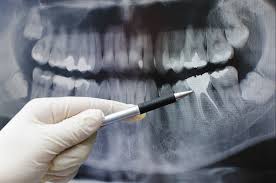 Oral-Maxillofacial Surgery is a surgical specialty which involves the diagnosis, surgery and adjunctive treatment of diseases, injuries and defects involving both the functional and aesthetic aspects of the hard and soft tissues of the oral and maxillofacial region.
More simply put, the oral and maxillofacial surgeon is the orthopedic surgeon of the facial region. He or she is an individual who addresses problems ranging from the removal of impacted teeth to the repair of facial trauma.
What are wisdom teeth?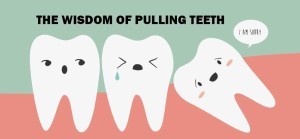 Wisdom teeth are another name for any one of four third molars found in the permanent dentition. These teeth are the last or most posterior teeth in the dental arch. Although most people have wisdom teeth, it is possible for some or all of the third molars to never develop. It is also possible for a person to have more than four wisdom teeth. In many individuals, the wisdom teeth aren't visible because they have become impacted (not normally erupted through the gums) under the gingival tissue.
Wisdom Tooth Infection-Symptoms can include pain, swelling of the gums, tenderness, redness of gum tissue, bad breath, bad taste from pus, difficulty opening the jaw, difficulty swallowing, swelling of the lymph nodes, fever, loss of appetite, and feeling unwell.